We are thrilled to offer our customers the most diverse and exceptional brand-name outdoor furnishings. Our large access to exquisite pieces from top-manufacturers assures that you are destined to find the exact look you are envisioning for your home or business. We are able to offer choices from hundreds of luxurious upholstery fabrics designed to create your dream outdoor living space. Please be encouraged to inquire about an item if you cannot locate it on our website. We offer additional lines to choose from including:
Capris
Beachcraft Rattan
Classic Rattan
Erwin & Sons
Ratana
Yesteryear Wicker
If you are attempting to locate a line that does not appear on our website or from our additional selections our sales staff will diligently search to locate items from the line you have in mind if it is possible. Please contact us for additional information about your special requests.
Best Seller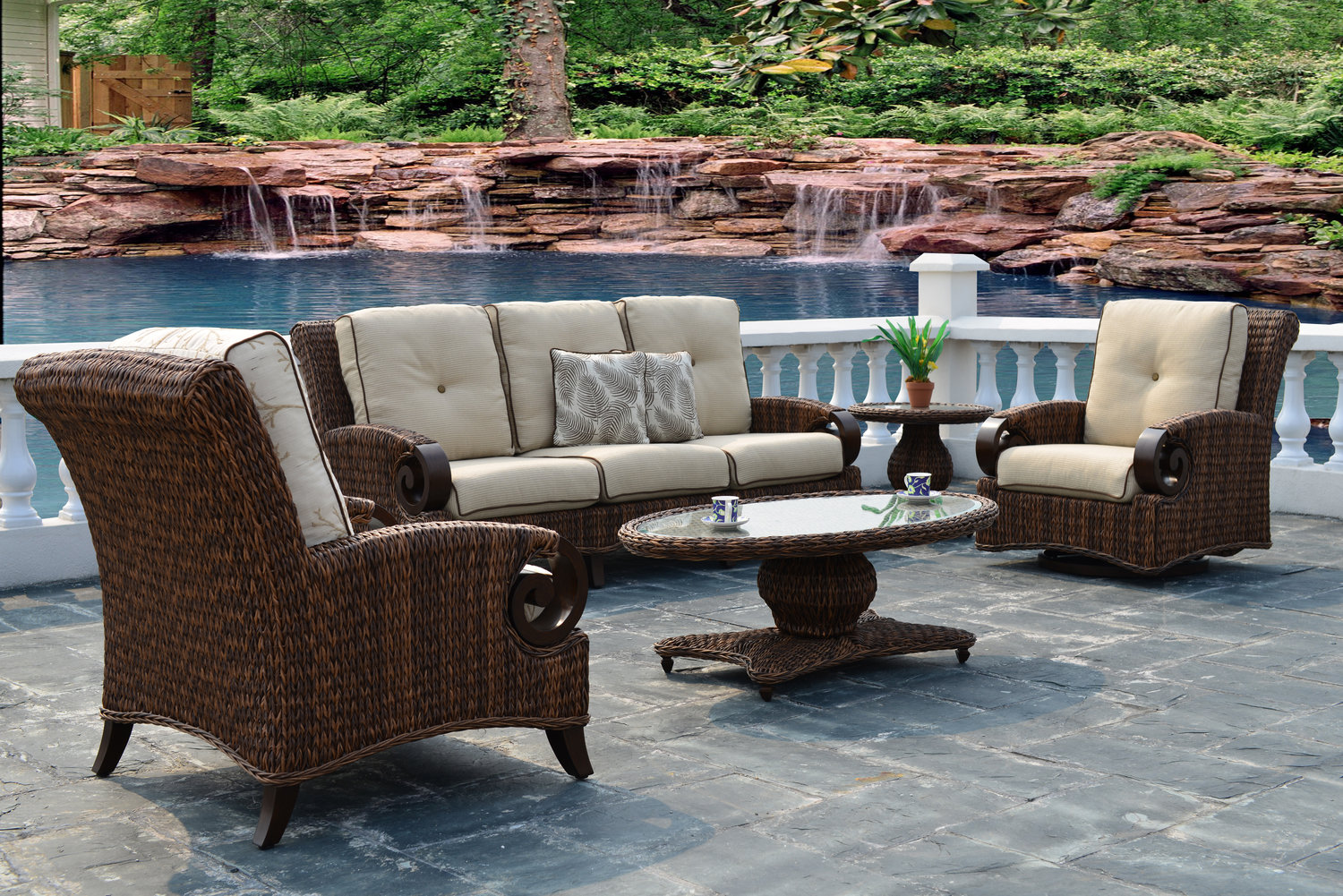 Old world artistry combined with soft.plush upholstered cushions are the focus of this Collection. Lovely curved arm rests and beautifully woven wicker are the very features that make Antigua extremely special. The Old Caribbean feel of this line will be sure to inspire warm, blue, tropical island dreams while enjoying a leisurely nap, enjoying an afternoon cocktail or while basking in the warmth of the sun.